How Jaded London Leveraged Fospha and KnoCommerce to Grow their Business, Doubling ROAS and Halving Acquisition Costs
Jaded London is a high-growth D2C fashion brand that has captivated Gen Z with its edgy, irreverent designs. Following rapid growth and some painful measurement challenges, Jaded has partnered with Fospha and KnoCommerce for the last 12 months to better understand which channels and strategies drive growth. Upgrading their measurement has led to remarkable results, as they have doubled ROAS while growing paid media spend.
Fospha's market-leading attribution model measures clicks and impressions across the full funnel in a single, easy to understand model. KnoCommerce collects post-purchase checkout surveys to reveal accurate behavioural data, helping brands invest wisely and achieve strong ROI. By using these platforms together, Jaded have increased their spend by 200% while improving blended ROAS by 70%.
Let's dive into how they did it.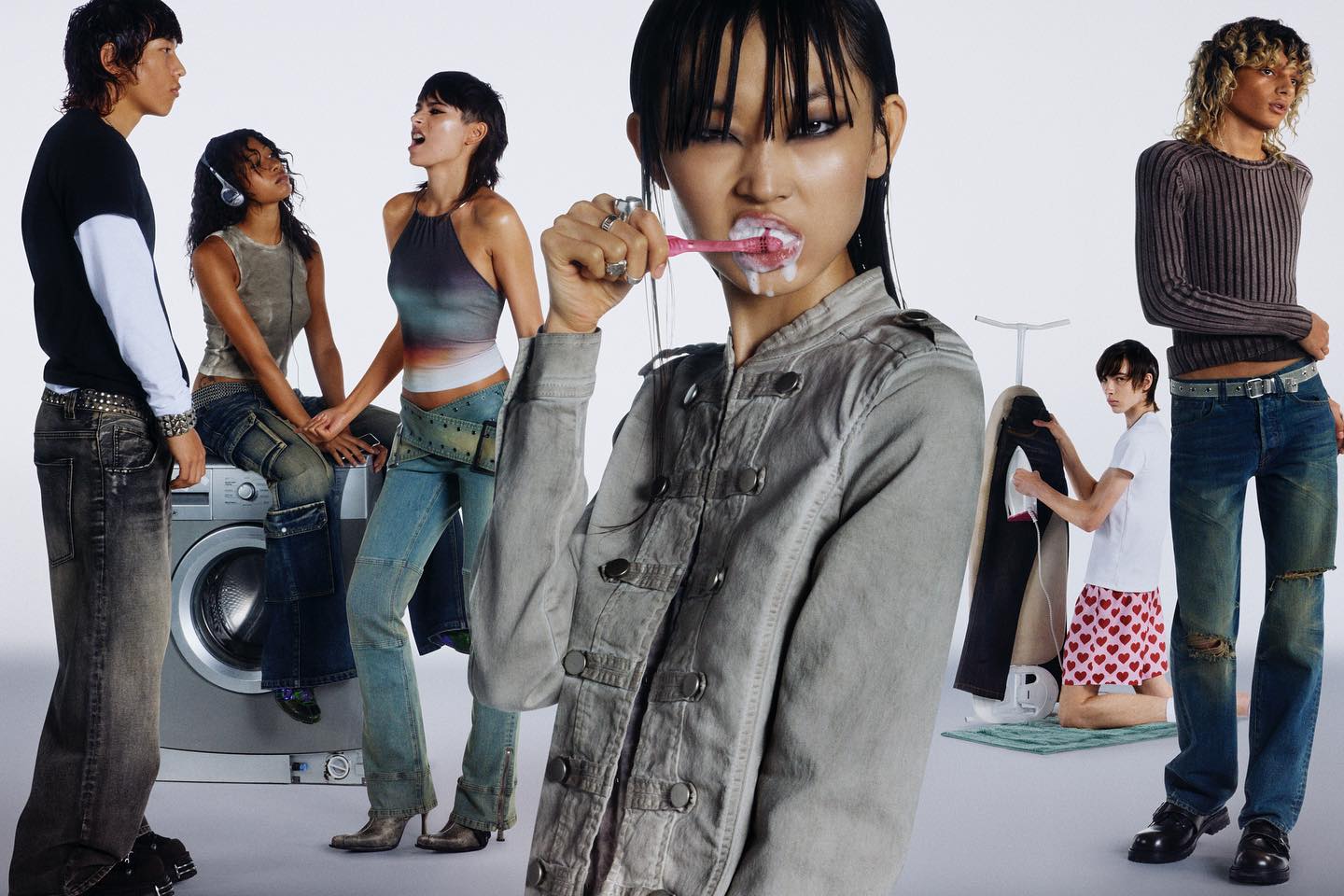 Image Credit: Jaded London
How Jaded Transitioned from Google Analytics' Basic Attribution & Gained Confidence to Scale Spend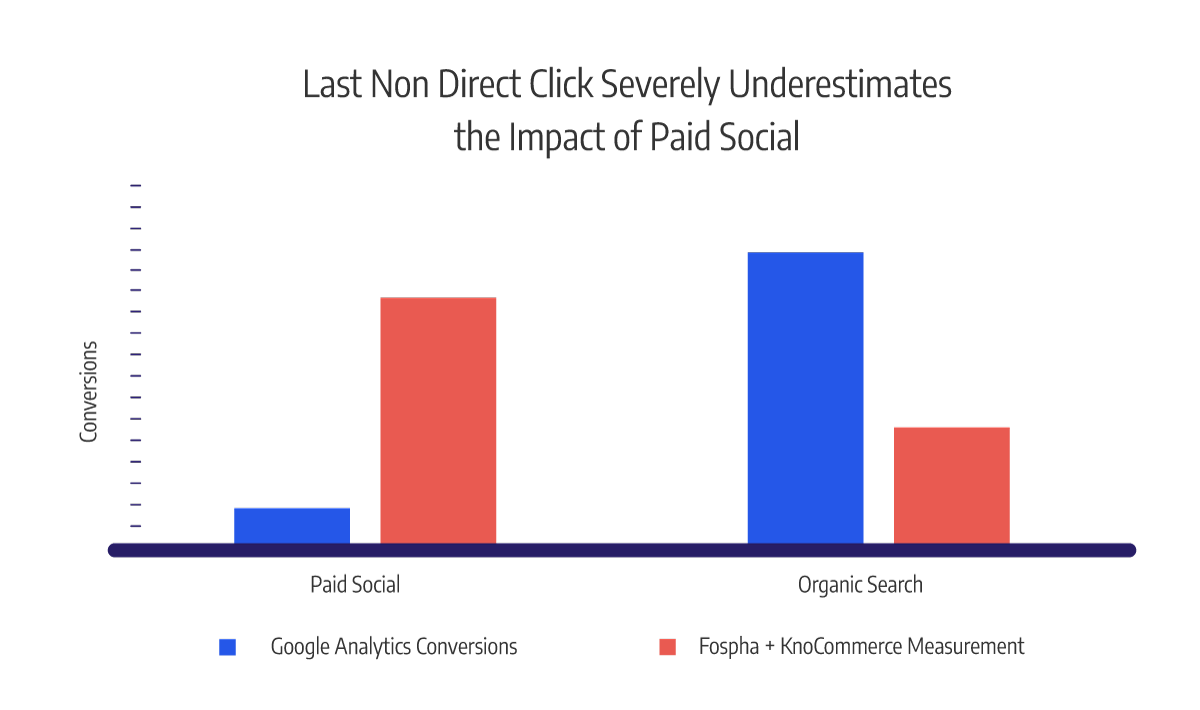 Prior to Fospha and KnoCommerce, Jaded were using Google Analytics (GA) for measurement. This had worked to get them so far, but they had outgrown its limited measurement options. GA offers a click-only attribution model, and relies entirely on pixels for data. That means it only values bottom of funnel activity. For Jaded, the vast majority of revenue was being attributed to Direct and Organic Search, while Paid Social looked extremely expensive and low-return. This made it really hard to scale Paid Social – even when the marketing team knew it was essential to growing their brand.
KnoCommerce & Fospha are specifically built to address this problem. Because Fospha accounts for impressions as well as clicks, it provides a more accurate view of paid performance – showing that Paid Social was having a 7x greater impact on Jaded's conversions than GA claimed.
KnoCommerce's survey data further reinforced this with deterministic evidence of customers finding the brand through TikTok. This provided the strong signals Jaded needed to confidently scale spend.
How Jaded Utilised These Signals to Scale TikTok & Improve Efficiency
These signals lined up to help Jaded make informed bets on performance. Their first big bet was around TikTok – using KnoCommerce and Fospha together revealed that TikTok's was driving 30% of Jaded's total revenue, compared to just 5% when looking at GA. After seeing this performance, they immediately began scaling spend.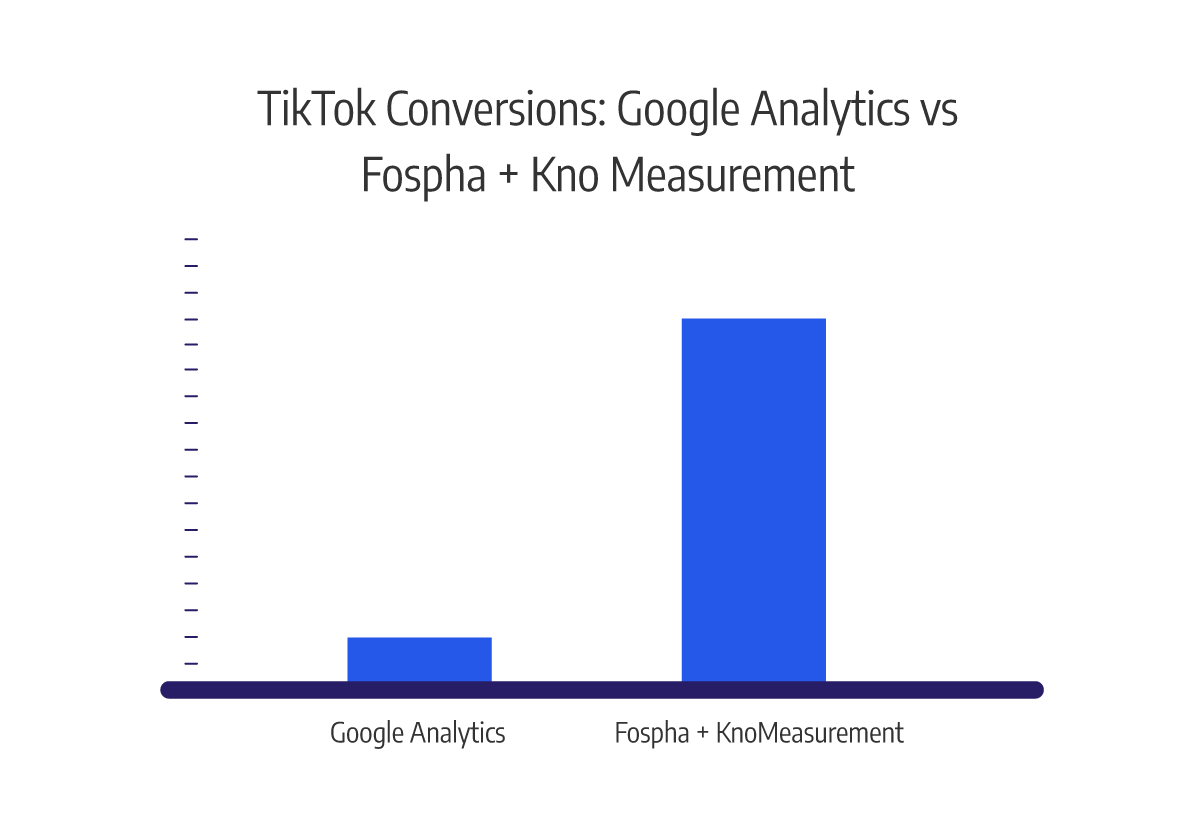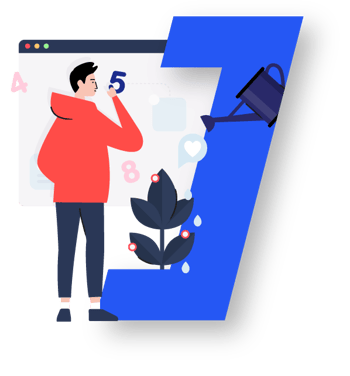 In the past year, Jaded doubled their TikTok spend, resulting in a remarkable 6x revenue growth from the channel. ROAS tripled, along with a 60% reduction in CPA and CAC. With great top line numbers, this is a clear channel for continued growth.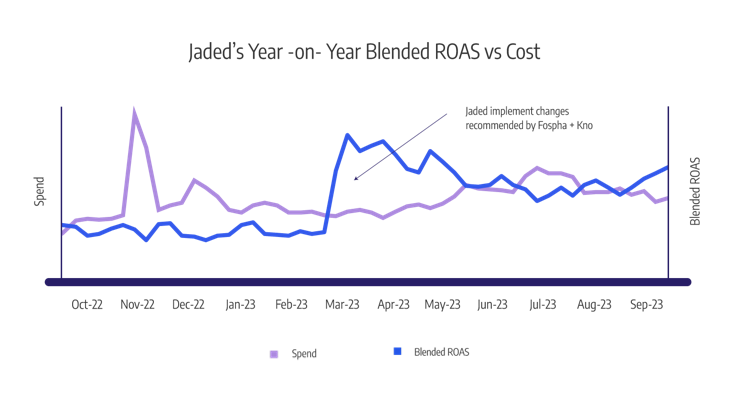 As well as TikTok, they used KnoCommerce and Fospha to validate that Snapchat was working for them and scale it, despite seeing next to no revenue in GA or Ads Manager. Across their first year since upgrading their measurement stack, Jaded have seen business-changing wins. In a period of spend growth, they have managed to grow revenue while reducing CAC and increasing ROAS. Overall, CPA & CAC across all channels have dropped by 42%, while total ROAS is up 104%.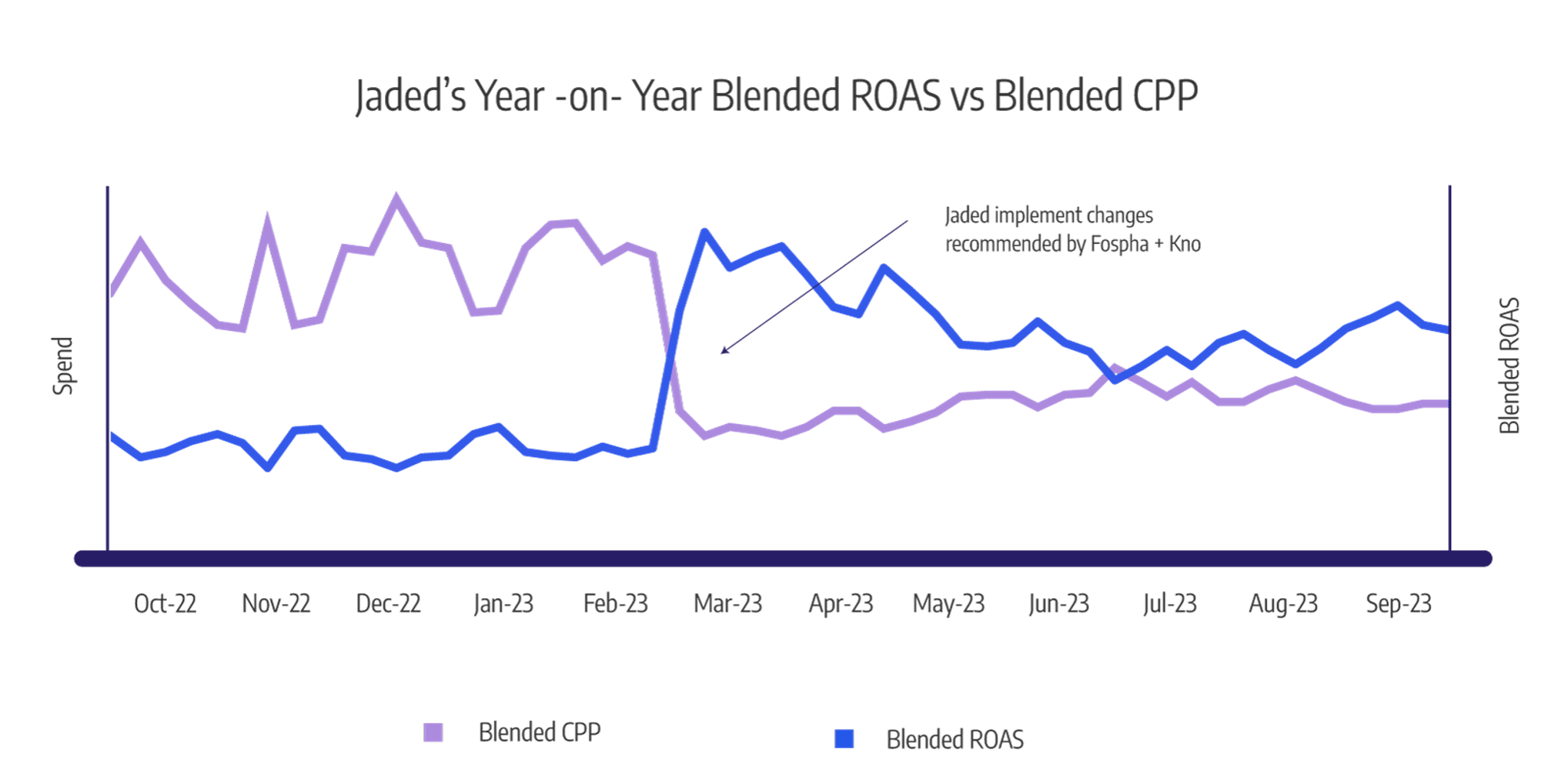 "We love working with Fospha and KnoCommerce!
Using them together has been a gamechanger and helped us truly understand the value of our paid media.
They are super easy and fast to work with which has helped us make quicker decisions."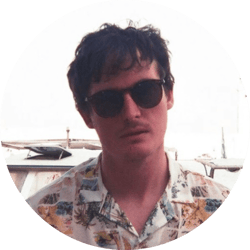 Sean Carpenter
Head of Digital Marketing, Jaded London
Want more? Subscribe to our newsletter!