How Huel used Fospha to reach new audiences
Interview with Head of Performance Ben Bokaie
We asked Ben Bokaie, Head of Performance at Huel, how using Fospha has helped his team scale top of funnel.
Hi Ben!

Can you give us a bit of background on how you use Fospha?
Sure! I think about Fospha as the centrepiece of our measurement stack. The models give us a really valuable basis for understanding our marketing spend that we just don't get anywhere else. I use the platform mainly to track spend at a channel level and see where our opportunities are to ramp things up, but my team also look at campaign and ad level to optimise within channels too.
Sounds great.

Any big wins from that last year?
Loads, but we made real headway with our top of funnel spend. We've always been a very conversion-advertising focused team – it's where we've seen a lot of our success. But the wind is changing a bit there. We're very well penetrated into our core markets now, and with the privacy updates we saw in 2021 as well we wanted to invest more in brand. Fospha has been great for us in doing that.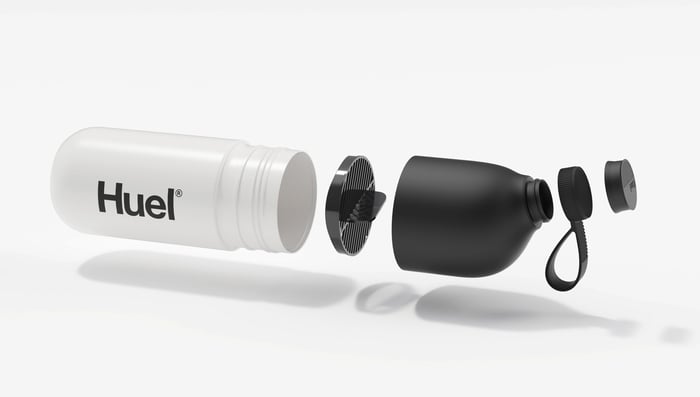 Cool!

Can you give us an example on how?
The best outcome we got was probably in YouTube. Before we fully adopted Fospha we had been running some YouTube activity, but couldn't see many sales in any of the systems we were using to measure it. At that stage it was just Ads Manager and GA. Because we couldn't see sales we ended up killing the spend.
What was interesting was that Fospha's attribution model was able to see a much bigger role that YouTube was playing. Because their model has impressions measurement factored in and considers the full funnel, they were able to see that it was driving a lot of sales, particularly sales from customers we hadn't seen before.
After we saw that we ramped pretty quickly across a few markets and saw great results in the Fospha platform.
Nice!

Did you validate that data at all?

Yes, brand activity is notoriously hard to measure, so the Fospha Data Science team also helped us set up and run some independent studies to cross-reference what we were seeing in the platform. We went for causal inference studies, and that really validated what Fospha had been telling us – we saw a 10% uplift in new customer acquisitions, including a 7% uplift in the UK which was our most saturated market. We also saw a 21% uplift in Japan which was really incredible. All of this was within our CAC target for the project.
Any other takeaways?
As a mature eCommerce player, finding new audiences is always top of mind for my team. Without Fospha insights we would have had no way to see how great YouTube could be for our top of funnel, so wouldn't have had the confidence to invest in advertising that was crucial for our growth. If you're trying to scale a D2C brand I can honestly say – invest in Fospha!
" Without Fospha, we had no effective way of measuring our brand spend. Now that we can see how well it's working we can invest with confidence. "

If you're trying to scale a D2C brand I can honestly say - invest in Fospha!
Ben Bokaie, Head of Performance
Try now with a 30-day money-back guarantee