Using Fospha Attribution to drive top of funnel growth
Background
Thread is an online fashion store offering next-gen style recommendations on a mission to help people feel their best by making it easy to dress well.
Having experienced rapid growth over recent years the Thread team were struggling to understand the relative effectiveness of their marketing channels and were looking for a hands-on partner that would add clarity to the complex world of marketing measurement and ultimately help them grow cost-effectively.
Working with Fospha
Fospha ingested Thread's ad platform, CRM and customer journey data into Fospha's proprietary machine learning model to combine data driven, multi-touch attribution and marketing mix modelling into one view of the world.
The result was a fair and transparent weighting to all marketing activities, including click-based and impression-based activity. Through the Fospha Marketing Suite, Thread were able to access a joined up view of all their marketing performance in one place, with credit given to the role of each impression and click contributing to sales and revenue.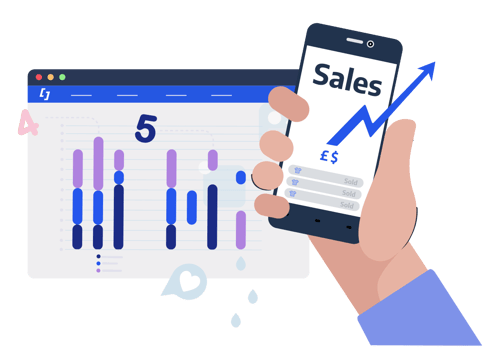 New Customer Acquisition
As a consequence of adopting a new view of the world, the Thread team were able to understand the size of their top of funnel opportunity and deliver a like-for-like increase in new customer acquisition of +16%.
"The last 6 months has made us realize the size of the opportunity by focusing on attribution and we're thanking to Fospha for helping us identify that and being the driver in that decision."
"It's a new way of looking at things which the team are really excited about, especially being able to identify headroom in channels and justify focus on upper funnel which will be hugely impactful for us."

Providing clarity from complexity
Given how fragmented the marketing world has become, it can be incredibly easy for the picture to become too complex for the right decisions to be made. Conflicting information from numerous data sources results in teams having to constantly review and re-analyse in order to make a decision that everyone can agree on.
The Fospha team worked with Thread to add clarity and provide one objective source of truth that all members of the team could get behind, and use daily to make material optimisation decisions.
"Channel managers can easily take results and apply them immediate optimisations. They don't have to waste time investigating the numbers and trying to get them to make sense – they can focus on getting the best result out of the channel."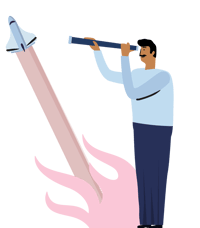 "Attribution is a new way of looking at things which the team are really excited about, especially being able to identify headroom in channels and justify focus on upper funnel which will be hugely impactful for us. It's been a great experience."
Thomas May, Head of Growth, Thread
Try now with a 30-day money-back guarantee